The equine industry provides home, quality care, and an active lifestyle for over 534,000 horses in California. 
Industry stakeholders – from tracks, owners, trainers, riders, veterinarians and the many organizations that make up the California Horse Power Coalition – are dedicated to ensuring these incredible animals are supported throughout their entire lives.
California horse racing is among the most regulated sports in the world. In California, thoroughbred racing is regulated by the California Horse Racing Board (CHRB). In coordination with their oversight, we consistently work to develop the best ethical practices to train horses without taking away their animal rights and privileges, always seeking new ways to enhance our safety and welfare standards. That is why California is seen as the gold standard when it comes to the safety and welfare of racehorses.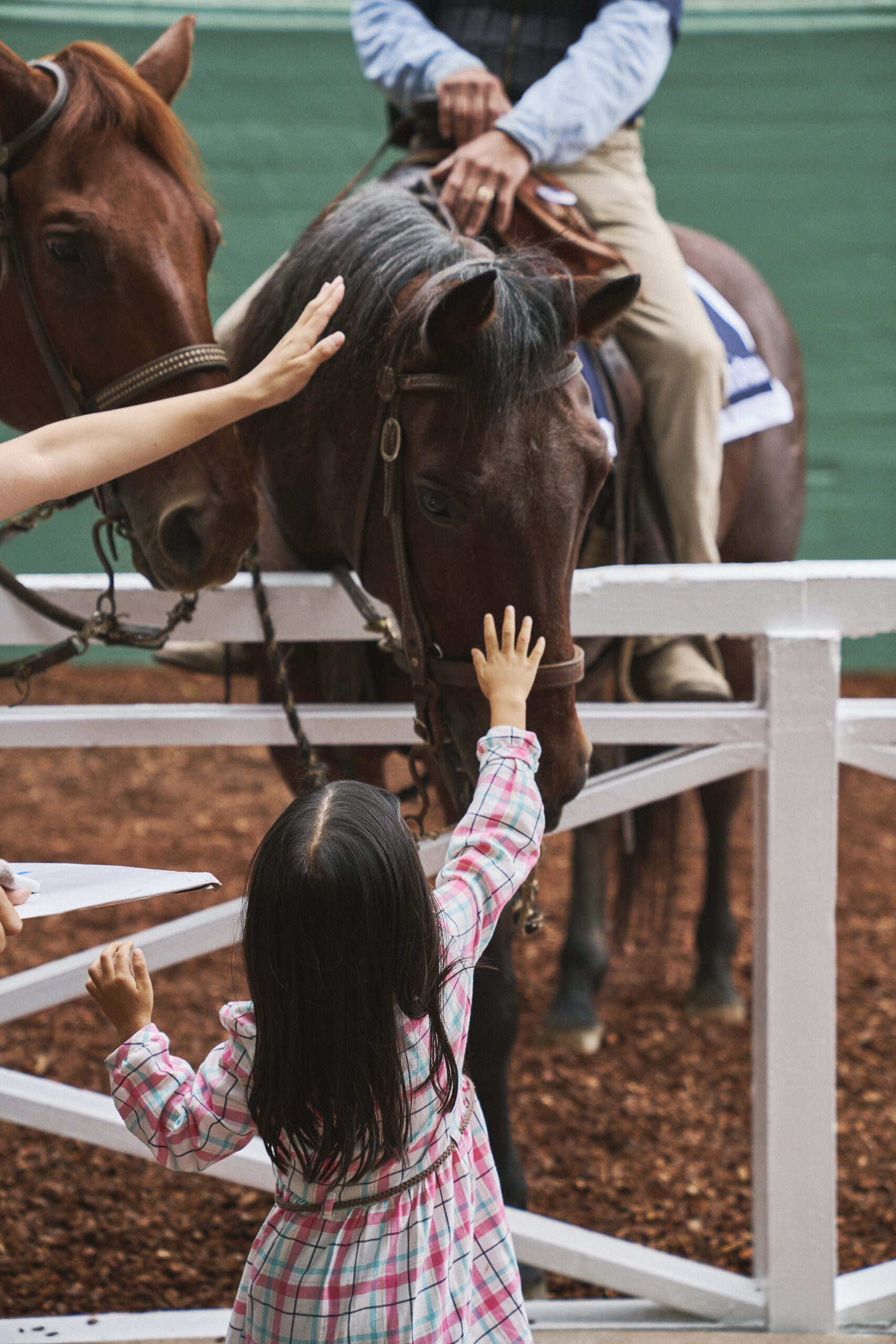 Learn more about our standards to support the quality of life of horses:
Highly Trained Workers
Everyone who works with horses must be qualified to participate in the horse racing. Trainers and jockeys must take rigorous exams in order to be licensed to practice their craft. Trainers often start out working at the track at a lower level to ensure they have the depth of experience to train horses. In California, all assistant trainers, foremen, grooms, hot walkers, exercise riders, and pony riders must hold a license through the CHRB.
Veterinary Care
Workers and veterinarians at the tracks are invested in the welfare and livelihood of the horses and work hard to ensure horses are well cared for every day. Horses receive quality medical and dental care from dedicated, licensed veterinarians and are immediately treated if they sustain an injury. 
Leading edge diagnostic technology, including PET Scans, standing MRIs and Nuclear Medicine, is available through partnerships with the Southern California Equine Foundation and UC Davis to thoroughly investigate any issues before they become problematic.
Living Conditions
Horses live in well-maintained spaces that are cleaned daily and are routinely fed to ensure they remain healthy and strong. These spaces protect them from predators, contagious diseases, parasites, pests, and weather conditions.
Horses are fed a fresh, quality diet of grass or hay, with additional nourishment in the form of grains to support their active lifestyle. They also love treats, like carrots, apple slices, and peppermints!
Retirement
A racehorse's career at the track lasts on average between one and five years. The average lifespan of these horses is between 23-25 years, so they spend most of their lives in retirement from the racetrack. Race horses live long, healthy, productive lives after racing. Some are retrained for second careers as hunters, jumpers, or polo horses, while others go on to become family pets and stable horses. 
To ensure the wellbeing of retired Thoroughbreds and to help them find their second careers, the industry has helped to establish an infrastructure of organizations dedicated to this work:
California Retirement Management Account

– a state-based organization which provides funding for rehabilitation, retraining, and retirement of Thoroughbreds.**

Retired Racehorse Project

– an organization focused on placing Thoroughbreds in second careers and serving the farms, trainers and organizations that transition them.

Thoroughbred Aftercare Alliance

– a national organization which accredits, inspects and awards grants to approved aftercare organizations to retain, retire, and re-home Thoroughbreds using industry-wide funding.
**California Horse Power Coalition Member
Charitable Support
California's racing associations support numerous charitable organizations in horse racing that are dedicated to ensuring the quality of life of horses and workers alike. In the past 70 years, millions of dollars have been distributed to charities including: 
**California Horse Power Coalition member